OneUp
is a social media scheduling tool that supports Facebook, Instagram, Twitter, LinkedIn, and Google My Business posts.
A few features of OneUp that are helpful for Google My Business users:
Schedule GMB posts in advance (with CTA buttons)
Post to multiple GMB locations at the same time
Post to GMB and your other social media accounts at the same time
Option to have posts automatically repeat at whatever interval you want
You can choose to have the image in your GMB posts also go to the Photos section of your GMB listing



Check out OneUp 😊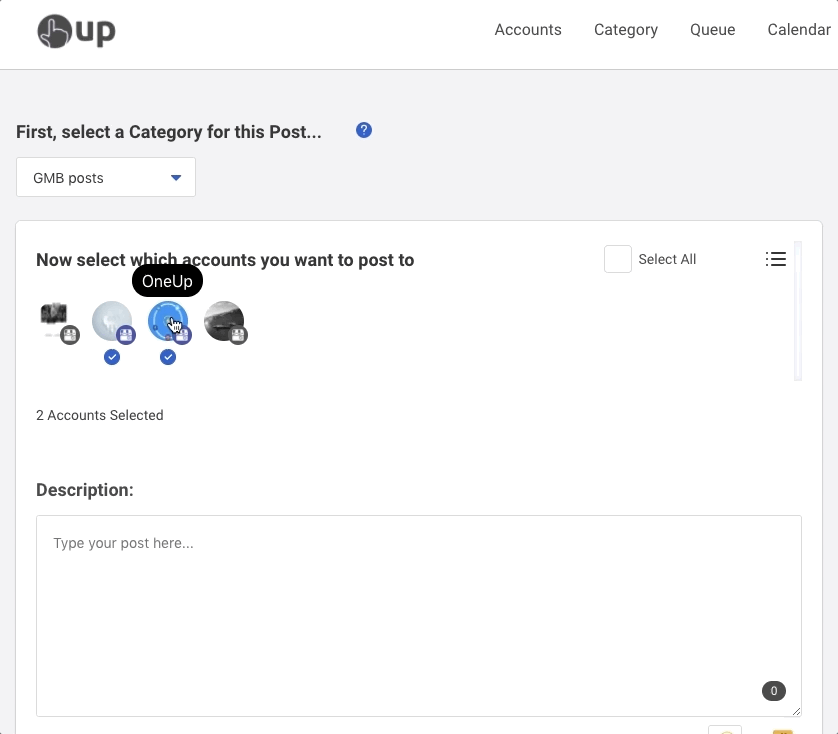 Could be a one-time project that you need short-term help with, a full-time position you need to fill, or anything in between 🤓
Something not many people know is that you can add a caption to your GMB Photos - but only when you upload Photos via the GMB mobile app (you cannot do so from the GMB dashboard on a computer).
It allows you to add up to 80 characters to describe the Photo, however it seems to truncate the text around 70 characters when viewed from a computer


Also, the Photo's caption does not seem to be visible from mobile (unless you open the Google Maps mobile app).
Do you regularly add captions to your Photos when you upload them?
If so, do you think it makes any difference in terms of UX or ranking?
And just to clarify, I am talking about Photos - not Posts 🙂
Local SEO Community now has a mobile app for iPhone!

This community runs on a platform called Circle, so you will need to download the Circle app if you want an easy way to access Local SEO Community from your phone 😊

You can download the app here: https://apps.apple.com/us/app/circle-communities/id1509651625

Alternatively, the app can be found by looking for "Circle Communities" on the App Store.


An Android app will be coming in the future.
Super interesting to see:
Nice one for Local SEOs to be aware of. Now seeing standard Posts appears from months back by default. Would show for 7 days previously, then "expire" and become hidden behind the 'view all' button. Glad to see more visibility given to Posts – this change makes sense IMO. pic.twitter.com/H3pQTDG5qH

— Brodie Clark (@brodieseo) January 20, 2021
You can now add attributes like "Mask required" or "Temperature check required" to your Google My Business profile.





---



What are some of your favorite podcasts that cover local SEO and Google My Business?